Case Law Update – March 7, 2016
Navigating Recent Amendments to the Wisconsin Worker's Compensation Act
Installment 1 of 5
The Wisconsin Worker's Compensation Act has been substantially amended in favor of employers and insurers. The changes are vast and plenty and an update laying them all out at once would only provide a brief glimpse.
This is part one in a five-part series aimed at exploring the predicted consequences of some of the key changes to the Worker's Compensation Act. This format allows us to dive deep into the new statutory changes, so you'll have a fuller understanding of your new rights under the law.
For the first installment we'll look at a change in the law that you can use today to dispute some claims for temporary disability benefits.
Denying Temporary Disability Benefits Due to "Misconduct" and "Substantial Fault", Wis. Stats. §102.43(9)(e)
Effective March 2, 2016, injured workers who are suspended or terminated by their employers for "misconduct" or "substantial fault" may thereby be precluded from collecting temporary disability benefits under the act. The amendment effectively overrules Brakebush Bros. v. LIRC, (210 Wis.2d 623 [1997]), and gives employers a defense against the payment of temporary disability benefits when an injured worker's "wage loss" (a necessary precondition to the payment of temporary disability benefits) is due to the fact that they were suspended or terminated for "misconduct" or their own "substantial fault."
What did the law used to say?
The core of the statutory section has remained intact. Under Wis. Stats. §102.43(9) injured workers shall receive temporary disability benefits, so long as they remain in the healing period, even if they have been released to return to work with temporary restrictions, unless one or more of four narrowly interpreted exceptions apply.
(a) Unreasonable refusal of offer of work within temporary restrictions;
The "go to" defense when an injured worker has been released with temporary restrictions but refuses to mitigate their wage loss through working.
(b) Suspended or terminated as a result of a failed drug or alcohol test, where the employer has a written and regularly enforced drug or alcohol policy;
Without the right facts this defense is useless. If the employer can meet the requirements of a positive test result and a regularly enforced policy, the provision bars payment of TTD. Most employers either don't have a written policy, or have difficulty establishing that it was regularly enforced, due to infrequency of occurrences.
(c) Suspended or terminated as a result of a criminal conviction, substantially related to their employment;
This is hardly ever useful. The applicant needs to be charged and convicted, and it is not entirely clear whether a plea of nolo contendere would even qualify as a "conviction" since the plea admits to no conduct. If the applicant is "not found guilty," you owe all of the back TTD.
(d) The applicant is unavailable for work due to incarceration.
What did the recent amendment change?
The amendment to Wis. Stats. §102.43(9) adds a fifth defense to the payment of temporary disability benefits:
(e) Suspended or terminated as a result of "misconduct" or "substantial fault," as those terms exist in Wis. Stats. §§ 108.04(5) and 108.04(5g), of the Unemployment Insurance Act.
Does this mean that anytime an injured worker is fired or suspended I can cutoff temporary disability benefits? 
No. Whether suspension or termination is due to "misconduct" is a legal question, and there are instances where although justified, a discharge is not legally based upon "misconduct." Remember, Wis. Stats. §102.43(9) affirmatively states injured workers shall receive temporary disability benefits during the healing period. If your fact pattern fails to fit into one of the five statutory exceptions, the benefits are owed.
The Legal Standard for Misconduct
In Boynton Cab Co. v Neubeck, (237 Wis. 249 [1941]), the Supreme Court found the term "misconduct" to be ambiguous, and after deploying rules of statutory construction limited the meaning of "misconduct" to:
"[C]onduct evincing such willful or wanton disregard of an employer's interests as is found in deliberate violation or disregard of standards of behavior that an employer has a right to expect of his or her employees; or carelessness or negligence of such degree or recurrence as to manifest culpability, wrongful intent, or evil design in disregard of the employer's interests or to show an intentional and substantial disregard of the employer's interests or of an employee's duties and obligations to his or her employer.
On the other hand mere inefficiency, unsatisfactory conduct, failure in good performance as the result of inability or incapacity, inadvertencies or ordinary negligence in isolated instances, or good faith errors in judgment or discretion are not to be deemed 'misconduct' within the meaning of the statute."
Although the explication questions the employee's intent, somewhat oddly, the employee's actual state of mind is not controlling. Instead, Boynton Cab asks what a reasonable person in the position of the employee would have intended by the conduct.
Wis. Stats. §108.04(5) incorporated the Boynton Cab standard, but also added the following specific grounds for "misconduct:"
(a) A violation by an employee of an employer's reasonable written policy concerning the use of alcohol beverages, or use of a controlled substance or a controlled substance analog, if the employee:
Had knowledge of the alcohol beverage or controlled substance policy; and
Admitted to the use of alcohol beverages or a controlled substance or controlled substance analog or refused to take a test or tested positive for the use of alcohol beverages or a controlled substance or controlled substance analog in a test used by the employer in accordance with a testing methodology approved by the department
Note: Wis. Stats. §108.04(5)(a) does not require a positive drug test during the healing period, as in Wis. Stats. §102.43(9)(b). 
(b) Theft of an employer's property or services with intent to deprive the employer of the property or services permanently, theft of currency of any value, felonious conduct connected with an employee's employment with his or her employer, or intentional or negligent conduct by an employee that causes substantial damage to his or her employer's property.
Note: Wis. Stats. §108.04(5)(b) does not require a criminal conviction, as in Wis. Stats. §102.43(9)(c), and does not mandate repayment if found "not guilty." 
(c)Conviction of an employee of a crime or other offense subject to civil forfeiture, while on or off duty, if the conviction makes it impossible for the employee to perform the duties that the employee performs for his or her employer.
(d)One or more threats or acts of harassment, assault, or other physical violence instigated by an employee at the workplace of his or her employer.
(e)Absenteeism by an employee on more than 2 occasions within the 120-day period before the date of the employee's termination, unless otherwise specified by his or her employer in an employment manual of which the employee has acknowledged receipt with his or her signature, or excessive tardiness by an employee in violation of a policy of the employer that has been communicated to the employee, if the employee does not provide to his or her employer both notice and one or more valid reasons for the absenteeism or tardiness.
Note: Wis. Stats. §108.04(5)(e) cases are discussed extensively below (page 9), and include many exceptions. Absences due to a work-related injury are probably insufficient to support a finding of misconduct, although that issue will be litigated.
(f)Unless directed by an employee's employer, falsifying business records of the employer.
(g)Unless directed by the employer, a willful and deliberate violation of a written and uniformly applied standard or regulation of the federal government or a state or tribal government by an employee of an employer that is licensed or certified by a governmental agency, which standard or regulation has been communicated by the employer to the employee and which violation would cause the employer to be sanctioned or to have its license or certification suspended by the agency. Wis. Stat. §108.04(5).
Note: Wis. Stats. §§ 108.04(5)(f) and (g) specifically exclude instances when the employee is acting under the employer's direction, as the same does not evidence a willful disregard of the employer's interests.
Under Wis. Stats. §108.04(5g) "substantial fault" includes those acts or omissions of an employee over which the employee exercised reasonable control and which violate reasonable requirements of the employer but does not include any of the following:
One or more minor infractions of rules unless an infraction is repeated after the employer warns the employee about the infraction.
One or more inadvertent errors made by the employee.
Any failure of the employee to perform work because of insufficient skill, ability, or equipment.
"Substantial fault" in a way, is really the closing paragraph of the Boynton Cab standard, which expressly excludes minor infractions, inadvertent errors, and good-faith mistakes due to insufficient skill or resources. Moving forward we will generally confine our discussion to the term "misconduct," but as you will see, when conduct fits into one of the three exceptions to "substantial fault," there is almost never a finding of "misconduct," absent repeated conduct despite corrective measures.
Alleged Misconduct Must be Connected to Employment
To meet the Boynton Cab standard of willful disregard of an employer's interest, the conduct must have some nexus to the employment. Generally, a discharge for an employee's conduct during off-duty hours away from the employer's premises will not be found to constitute "misconduct."
For example, shoplifting or fighting off premises is generally not considered grounds for misconduct. However, if the theft is from the employer, or the fight involves an element of insubordination (shoved a supervisor in a bar), the conduct may be connected enough to the employment for the discharge to be based upon misconduct.
Along these same lines, off-duty intoxication can serve as grounds for "misconduct" when the employee is working under a last-chance agreement, or has otherwise pledged sobriety to the employer, because the conduct arguably has a bearing on workplace safety, which is a legitimate interest. Miller Compressing v Flowers, (No. 88-CV-017755 [Wis. Cir. Ct. Milwaukee County, October 4, 1989]). Cf. Gonzales v In Sink Erator MFG DIV, UC Hearing No. 02610780RC (LIRC June 20, 2003) (employer hamstringed by own policy).
How am I supposed to know whether the suspension or termination was due to "misconduct"?
The statutory term "misconduct" has been interpreted and developed through years of administrative agency decisions and case law stemming from unemployment compensation claims. The below survey of some of those cases should give you a better idea of what "misconduct" looks like, and what type of conduct falls short of the legal definition.
As a threshold issue, you should know that whether conduct constitutes "misconduct" is a legal question, which is reviewed de novo, or with 'new eyes' on appeal. Bernhardt v LIRC, 207 Wis.2d 292 (Ct. App. 1996). Also, to minimize its penal nature, the provision denying compensation is interpreted narrowly so as to exclude conduct not clearly intended to be within the statute. Cheese v Afram Bros. Co., 21 Wis.2d 8 (1963).
Ultimately, you will need to consult with an attorney to determine whether the alleged grounds for misconduct are likely to meet the legal definition of the term. Finding cases directly on point is the safest way to ensure that your suspension of temporary disability benefits is merited.
Does the specific conduct triggering discharge need to be based upon misconduct? Can we consider prior or subsequent conduct?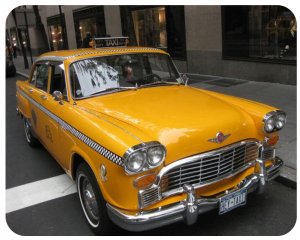 In Marathon Elec. Mfg. Corp. v Industrial Commission, (269 Wis. 394 [1955]), the Supreme Court refused to find misconduct for alleged labor dispute violations which occurred after two employees were discharged. The two employees did not have any involvement with the original illegal strike (one had left early with permission to attend a funeral; the other was not scheduled to start her shift until later that day), but both employees received letters the next day indicating that their employment was terminated for participating in the strike. Perhaps not surprisingly, the two workers then joined the picket lines.
At hearing, the employer pointed to the workers' subsequent picketing as grounds to deny payment of unemployment compensation benefits. The Court held that the employer had no grounds for misconduct when it originally fired the two workers, and could not rely upon conduct occurring after the termination as a basis for misconduct.
This may lead you to believe that the act triggering the discharge itself must be based upon misconduct. However, consider the holding in Checker Cab Co. v Industrial Commission, (242 Wis. 429 [1941]).
In Checker Cab Co., the Supreme Court held that a cab driver's discharge was due to misconduct, where the employee had a total of six (6) motor vehicle accidents, even though the last accident (which triggered the discharge) was admittedly not the employee's fault.
The employee argued that since he would not have been discharged but for the last accident, and because it was not his fault, his conduct should not be considered the type of willful misconduct barring receipt of benefits. However, the Court found that the prior accidents constituted misconduct, and that the most recent accident merely occasioned the discharge. The Court rejected the employee's argument that the employer had condoned his prior accidents, or otherwise waived the prior misconduct, where the employer warned the employee that he would be discharged for any further accidents.
Take Away: If there is: (1) a prior pattern of misconduct; and, (2) the employee received a warning, the event triggering discharge does not necessarily have to be misconduct. However, an employer cannot discharge an employee with no history of misconduct, and then point to bad-behavior after-termination to retroactively justify the discharge.
Disobedience or Insubordination
Generally, acts of insubordination will constitute misconduct. However, a failure to follow orders for good cause or an isolated act of negligence will prevent a finding of misconduct.
For example, while walking off the job will normally constitute insubordination amounting to misconduct, workers who refuse to work because of inhospitable conditions (excessive heat) have not committed misconduct. Similarly, where an employee refuses to work overtime as a result of a legitimate wage dispute (employer refused to pay overtime), their alleged insubordination will not meet the definition of misconduct. See also Appleton Elec. Co. v Minor, (91 Wis.2d 825 [1979]) (holding it was not misconduct for a worker who was sprayed with die lubricant to immediately take a shower, even though supervisor told him to wait until the end of his shift).
Sometimes the line between misconduct and isolated acts of negligence can be blurry. Can you imagine if an employer told you that the injured worker was terminated because he was specifically told not to do something, and the very next day, he caused substantial damage to the employer's property for doing the "same thing?" Sounds like insubordination and a surefire finding of misconduct, right?
In Eastex Packaging Co. v DILHR, (89 Wis.2d 739 [1979]), a "stock-hustler" responsible for assisting press operators told his supervisor that he thought the motor or compressor was running hot and suggested that he oil it. The supervisor specifically told the employee not to oil the compressor, because it was the maintenance department or press operator's job.
The day after being told not to oil the motor or compressor, the employee was filling oil cups (to keep the chain lubricated), when the oil can accidentally fell into the machine, causing considerable damage. The employee had previously filled the oil cups (different from the motor or compressor), and had seen other stock-hustlers do the same. The Court considered the employee's conduct as an isolated instance of negligence, and not misconduct, mostly because it was not clear that the employee was ever told not to fill the oil cups. Thus, conduct that at first blush appeared to be insubordination lacked the willful disregard of the employer's interests to constitute misconduct.
While the analysis of each situation is fact intensive, you should be able to properly evaluate a claim once you gather the relevant facts and consider whether the conduct was an isolated act of negligence or a pattern of behavior rising to the level of a substantial disregard for the employer. When in doubt, consult legal counsel.
In Holy Name School v DILHR, (109 Wis2d 381 [Ct. App. 1982]), a school teacher's contract was not renewed after she married a divorced man, without following all of the necessary steps in the catholic faith tradition to have the union blessed. The Court of Appeals refused to find the discharge based upon misconduct, not for moral or freedom of association reasons, but rather because there was evidence that the teacher was trying to take those steps, but fell short of complying with them all before she wed. Thus, her conduct did not evince a willful disregard for the employer's legitimate religious interest, and more closely resembled an isolated instance of negligence, or failure to follow through.
Dishonesty
Even a single instance of genuine dishonesty can serve as a basis for a discharge due to misconduct. This includes falsifying records, lying on an employment application, and stealing.
Again, however, not all acts of apparent dishonesty arise to the level of legal misconduct. The key is to look for a reasonable excuse. For example, there is a difference between intentionally falsifying a time card, and making an honest mistake. Under the former, the employee is willfully disregarding the employer's interests. Under the latter, the employee is, at best, committing negligence, which, in isolation is excluded from misconduct under the Boynton Cab standard. Similarly, there is a difference between stealing office supplies from work, and forgetting to remove a pen from your pocket as you exit the workplace.
When an employer contacts you and indicates that temporary disability benefits are not owed because the employee was discharged for misconduct, make sure you are conducting a complete investigation and asking the proper questions to distinguish from true theft and dishonesty, and simple mistakes or isolated acts of carelessness which are insufficient to support a finding of misconduct.
Poor Job Performance
Honest mistakes or errors due to lack of skill or capacity are generally not sufficient to support a finding of misconduct, because mere insufficiency of performance and isolated acts of negligence lack the willful intent or attitude necessary to constitute misconduct. When you see a termination or suspension for poor job performance think of the second half of the Boynton Cab explication, as codified in the exceptions to Wis. Stats. §108.04(5g).
In Cheese v Afram Bros. Co., (21 Wis.2d 8 [1963]), the Supreme Court refused to find an employee's discharge for "misconduct," where the employee poured water into a crane's engine. The employee was instructed to follow the commands of
another co-worker, who told the employee to fill the gas can with water. Later that same day, the employee mistakenly poured the water into the crane's gas tank, forgetting it contained water and not gasoline. The Court held that the negligent conduct fell short of the Boynton Cab standard. The fact that the employee was directed by another co-worker to fill the gas can with water in the first place likely prevented the court from finding that he had acted with such carelessness or negligence of such degree or recurrence to manifest wrongful intent, evil design or intentional and substantial disregard of the employer's interests.
However, repeated acts of negligence can rise to the level of gross negligence sufficient to support a finding of Misconduct.
In Fitzgerald v Globe-Union, Inc., (35 Wis.2d 332 [1967]), an employee's discharge was found to be based upon misconduct, where they operated a stamping machine with such apparent carelessness that on three separate occasions the employee caused thousands of parts to be improperly stamped, resulting in a substantial financial loss for the employer. Again, while the first instance may have been seen as an isolated act of negligence, the employee's continued failure to correct her shortcomings ultimately arose to the level of misconduct.
Also, when an employee repeatedly ignores an employer's reasonable instructions for improving performance, there could be a finding that the employee is intentionally disregarding those instructions to the extent that their failure to improve constitutes misconduct. See Frank v Ambrosia Chocolate Co., (UC Hearing No. 81-A-61253MN [LIRC, October 6, 1981]) and Goodman v Westview Nursing Home, Inc., (UC Hearing No. 80-A-63574 MR [LIRC, February 3, 1981]) (holding discharge of CNA who consistently failed to correct conduct, despite repeated warnings and instructions, was based upon misconduct).
Absenteeism or Tardiness
However, this does not give substance-abusing employees a free pass. If the employee fails to seek treatment after a reasonable period of time, the circumstances will no longer be considered out of the employee's control, and subsequent violations will be deemed willful misconduct. Johnson v American Motors Co., (UC Hearing No. 83-65282WK [LIRC April 19, 1984]). Again, the determining factor is the employee's intent, and whether the conduct leading to the violation was willfully against the employer's reasonable interests, or the employee's own job duties.
A termination will not be considered due to "misconduct," no matter how many absences or instances of tardiness occur, unless the employee: (1) failed to provide proper notice; and, (2) failed to provide a valid reason (note the conjunctive use of "and"). Hansen v Nercon Eng'g & Mfg., Inc., (UC Hearing NO. 80-40875FO [LIRC Sept. 18, 1980])(employee terminated for missing more than 10% of scheduled work time was not discharged for "misconduct" where notice was proper, and reasons were valid). Of course, what constitutes proper notice or a valid reason depends on the facts and circumstance of each case.
Employer's Lack of Enforcement of Attendance Policy 
If an employee is not previously warned about his or her unsatisfactory attendance or promptness, the employee may be able to argue that the employer condoned such behavior through its lack of enforcement. The argument is essentially that because a reasonable person in the employee's position would believe their conduct was acceptable to the employer, their conduct must necessarily fall short of the willful disregard standard.
Circumstances Outside of Employee's Control 
Even when the employee has adequate notice of an employer's regularly enforced attendance policy, the employee's violation of the attendance policy will not be seen as willful when the circumstances prompting the attendance violation were unexpected or beyond the employee's control.
For example, it may be impossible for an employee involved in a traffic accident on the way to work to comply with an employer's otherwise reasonable requirement that employees provide notice of their absence or tardiness before their shift begins. Along these same lines, willful misconduct is generally not found for attendance violations when the same is prompted by mental illness or alcoholism, because the absences are seen as unintentional consequences of a "disease" or "acute mental illness." See Seering v Brown County, UC Hearing No. 93402311GB (LIRC May 6, 1994).
Similarly, while some reasons for absenteeism may be valid at first blush (transportation issues; lack of child care), repeated absences for the same reason may eventually be considered invalid, if it is reasonable for the employer to expect the employee to make other arrangements to remove the obstacle to their attendance. The failure of the employee to plan around these obstacles can elevate the conduct to a willful disregard of the employer's interests. Coulson v LIRC, UC Hearing No. 13602943MW (LIRC Sept. 5 2013).
Conclusion
The amendment to Wis. Stats. §102.43(9) will prevent the unjust situation where the only reason for the "wage loss" triggering entitlement to temporary disability benefits is the employee's suspension or termination due to their own "misconduct" or "substantial fault." However, not all legal discharges are based upon "misconduct," and you will have to ensure that you have a full understanding of the facts and circumstances that led to the separation of employment, including prior discipline and any history or patterns of careless or negligent behavior, before invoking the defense.
Next week, in installment two of our five-part series, attorney Jennifer R. Augustin will compare Wisconsin's new intoxication defense to existing laws in Iowa and Illinois, and explain when it is appropriate to use the defense in Wisconsin.
---
Russell J. Fenton
Russ is a senior associate at Aplin & Ringsmuth, LLC, working in their Waukesha, Wisconsin office, representing employers and insurers in the defense of worker's compensation claims, employment law and subrogation. Russ obtained his B.A. in political science from Duke University and his Juris Doctor from the Catholic University of America, in Washington, D.C.
Russ began his career in the State of New York, where he worked as an insurance coverage and defense attorney. Russ and his wife Jen, moved to Wisconsin with their 100-pound dog (Chester) in 2011, so Jen could pursue her doctorate in philosophy at Marquette University, but have since decided to stay, and lay down roots in Southeastern Wisconsin. In his spare time, Russ enjoys gardening, hiking with his family, aerial photography, and teaching second grade Sunday school.
---
DISCLAIMER: The materials available in this Case Law Update are for informational purposes only and not for the purpose of providing legal advice. You should contact your attorney to obtain advice with respect to any particular issue or problem. Use of this Case Law Update and the information contained within do not create an attorney-client relationship between Aplin & Ringsmuth, LLC, and the user/recipient. The opinions expressed in or through the Case Law Update are the opinions of the individual author and may not reflect the opinions of the firm or any other attorney.